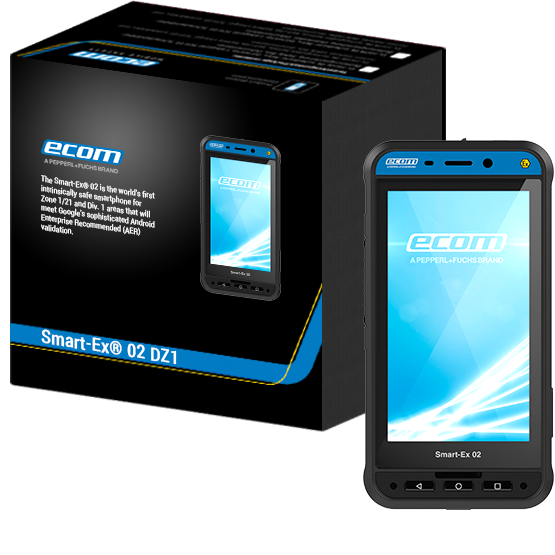 Tab-Ex® 03 Zone 1 / Div 1
The rugged, highly secure, Zone 1/21 & Division 1 rated intrinsically safe Android Tablet Tab-Ex® 03 DZ1 continues the success story of the 3rd generation 8″ Tab-Ex® Series.
The Tab-Ex® 03 DZ1 comes in a sleek design with a new high-performance operating system that powers the tablet with industry leading performance in hazardous areas. The Samsung DeX function turns the compact tablet into a full desktop computer, and additional accessories, peripherals, digital products, and services ensure superior flexibility.
*Free delivery in singapore
Absolute Reliability, Guaranteed User-Friendliness
Despite the slim form factor the tablet ensures high performance for use in Zone 1/21 and Div. 1. The multitouch display can be operated with an S Pen and with gloves, and offers optimal readability even in direct light. As a proven product for industrial and harsh environments, it stands for a long-term strategic partnership with Samsung.
High Security Standards, Complete Protection
Based on the state-of-the-art Samsung Galaxy Tab Active3, the device ensures high data and device security via Google Android™ operating system and Samsung Knox.
By combining Samsung Knox with the Android operating system, ecom's Tab-Ex® 03 ensures that company data and processes are secure. On top of that, the Samsung Galaxy Tab Active3 is one of the selected mobile devices that is part of the Android Enterprise Recommended (AER) program.
Android 12 Operating System
Exynos 9810 (Lhotse) Octa-Core 64-Bit; 4 x 2.7 GHz, 4 x 1.7 GHz
1920 x 1200 pixels, 8″ WUXGA, TFT, 480 Nits Brightness
RAM: 4GB
ROM: 64GB, with optional MicroSD 512GB (up to 1TB possible)
4G LTE* (optional)
Bluetooth v5.0
802.11 a/b/g/n/ac/ax (2.4GHz + 5.0GHz), 2 x 2 MIMO
Up to 11 hours battery life / 5050 mAh
Tab-Ex® 03 DZ1 incl. Battery
USB Cable
S Pen
Travel Charger (EU, UK, US, AU)
Documentation
SD card (optional / depending on configured Tab-Ex)
WWAN (optional / depending on configured Tab-Ex)
With the help of Samsung DeX mode, users can connect the tablet easily to a large screen (HDMI capable) via the Multiport DeX Adapter, wireless keyboard and wireless mouse for a complete desktop experience.
The powerful battery with a capacity of 5050 mAh ensure smooth operation and 11 hours of runtime.
Additionally – the Tab-Ex® 03 is equipped with a programmable button for e.g. fast and effective emergency calls.
Advanced Security & Reliable Operation
PROTECTED FROM INSIDE AND OUTSIDE
The combination of Samsung Knox and the Google Android™ operating system guarantee advanced data and device security – protecting business data and processes. The multilayered Knox security measures also provide baseline protection against malware, privacy hacks and other threats.
Additionally, the Knox-certified device supports biometric authentication via facial recognition or fingerprint scan (only for D2 version).
Based on Samsung's state-of-the-art and Android Enterprise Recommended verified Galaxy Tab Active3: Proven quality, compatibility and long-term partnership
Ideal 8" slim and lightweight design but at the same time better performance
Reliable security update plan
Designed for extreme temperatures from -20 … +55 °C. Suitable for a wide range of industrial applications – worldwide
Water and dust resistant
Free programmable key ("red button") e.g. for emergency calls, alarms or push-to-talk (PTT)
Google ARCore: For remote support, training and customized company tools. Can be used for anything from asset management to equipment inspection
Do you want to use Tab-Ex® 03 Zone 1 / Div 1 in your company?