Solusight gives your teams everything they need to work better
Solusight is the platforms that enable remote video service software that allows you to see with the eyes of your technicians in the field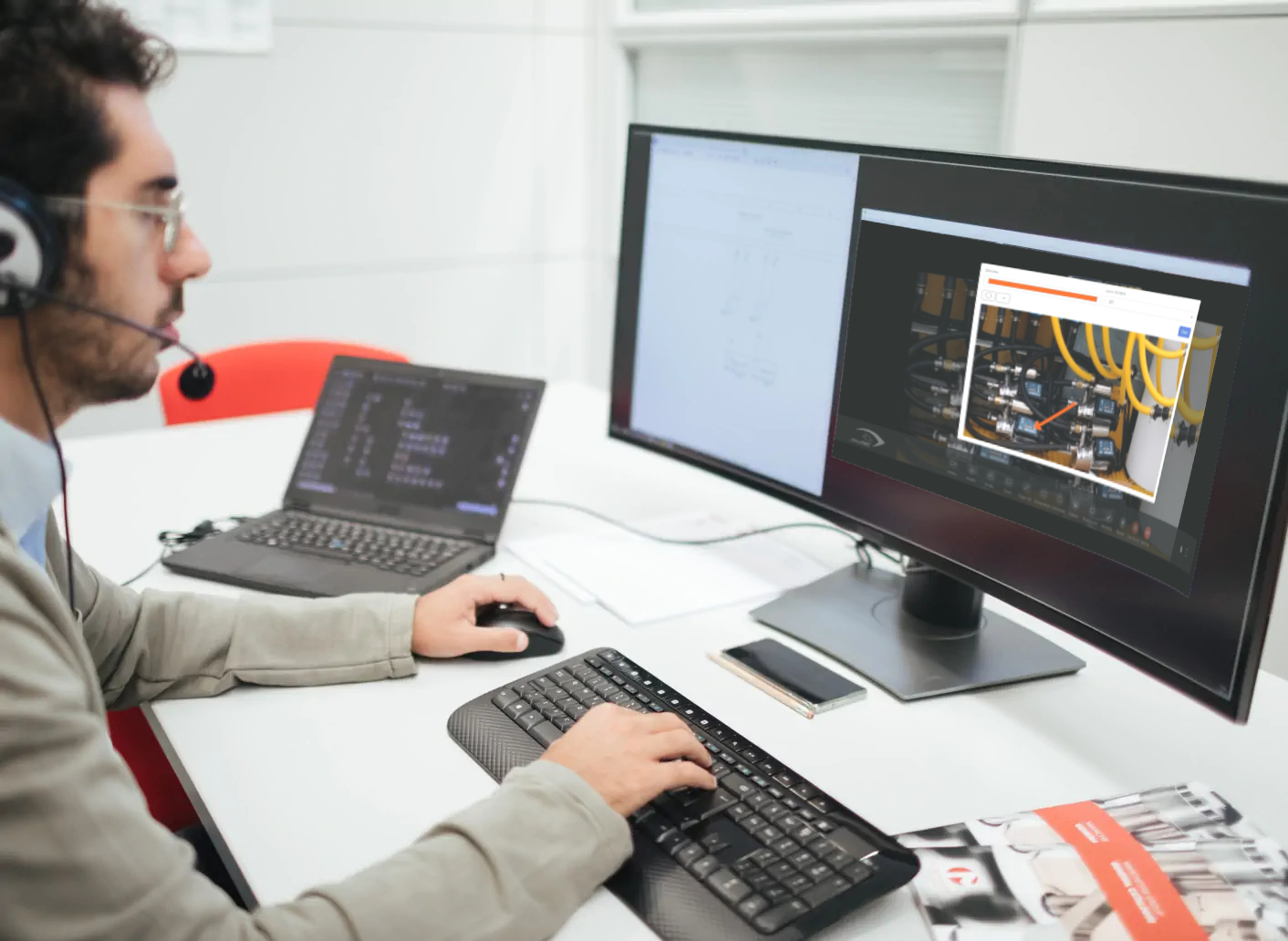 Guide your technicians with Instant Annotation remote assistance software
Solusight is remote video service software designed to work seamlessly with RealWear Navigator 500, RealWear Navigator 520 and RealWear HTM-1Z1 models.
Instant annotation features built into Solusight allow technicians to be guided step-by-step during service interventions and troubleshoot problems in real time.
Glass wearers use voice command to activate the zoom, exposure and setting on the glass. The command center selectively sees the view of the wearer, send an image with typed annotation to glass wearer.
Session are happening in real-time with a group of remote user interacting together. Command center can see all the view of the glass wearer to give the appropriate instruction or coaching in real time.
The session can be recorded and archived for future reference. Solusight has a gallery with a search function. Video can be filed into different folder like project name or date specific on the search function to look for archived files easily.