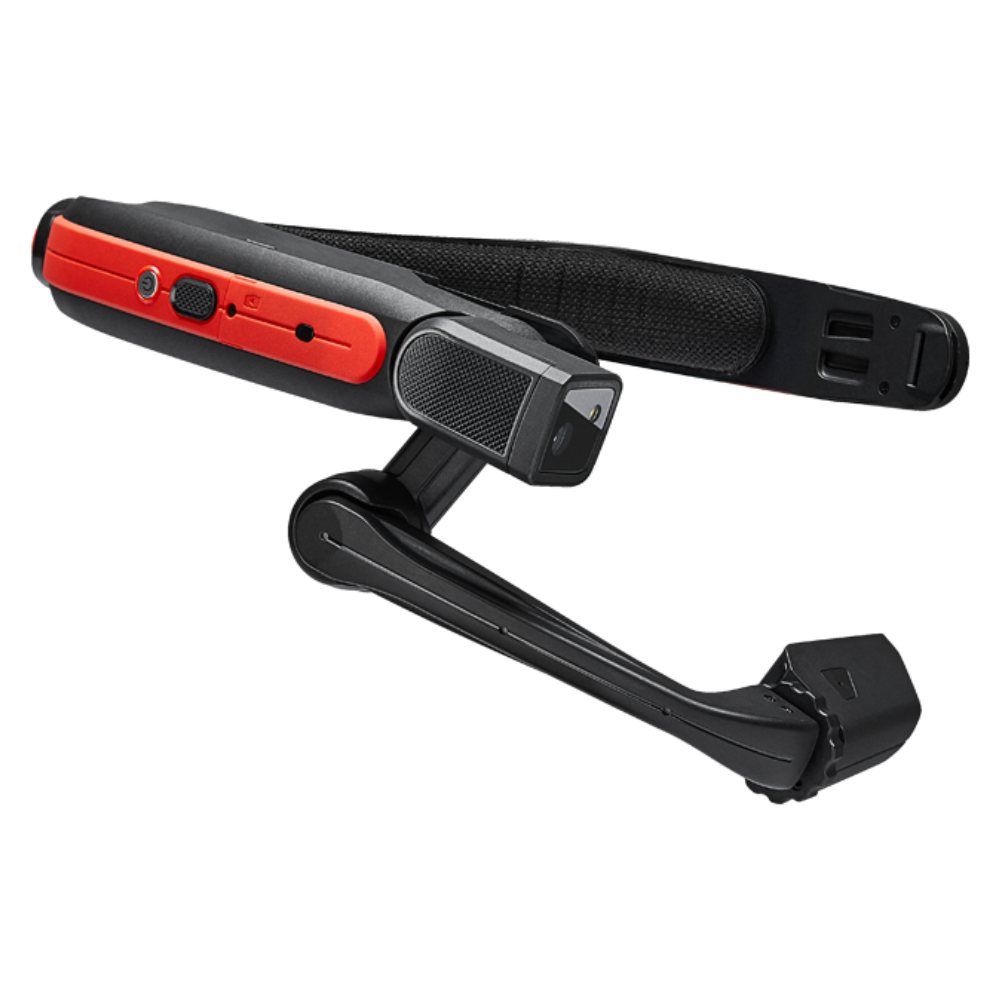 The RealWear HMT-1Z1® provides the foundation for Connected Worker programs. It is the world's first intrinsically safe head-mounted wearable computer that meets Class 1 Division 1 and ATEX & IECEx Zone 1 certifications – meaning it presents no ignition risk where potentially explosive atmospheres exist in normal routine operations.
*not include shipment and taxes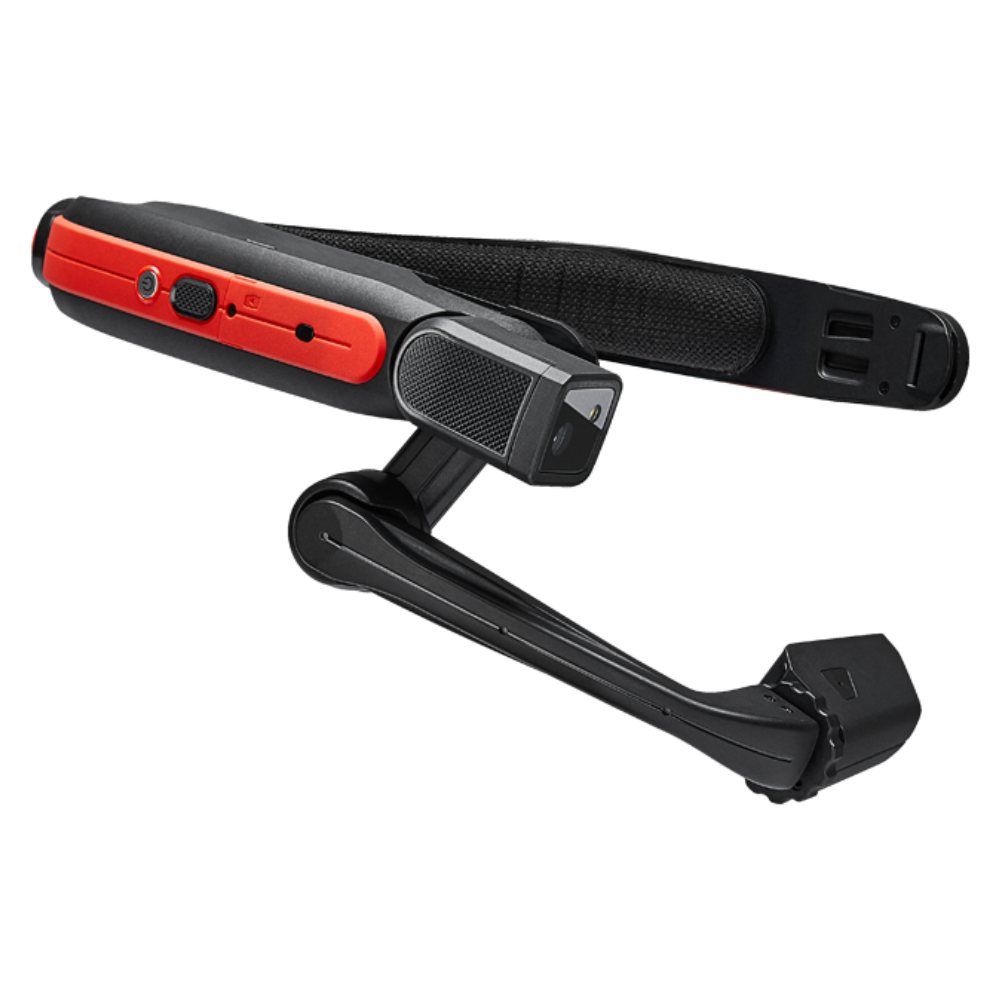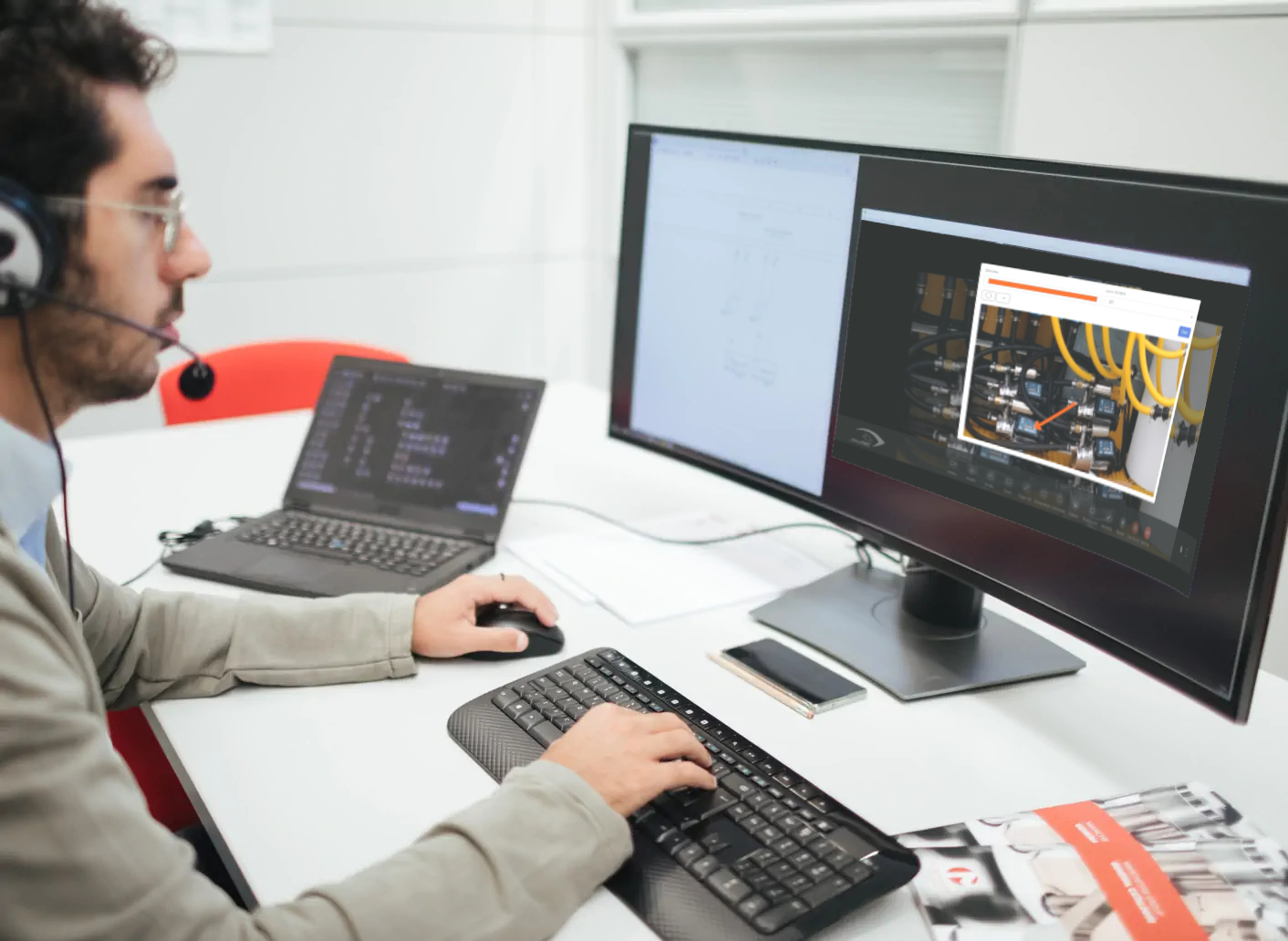 Solusight is remote video service software designed to work seamlessly with RealWear Navigator 500, RealWear Navigator 520 and RealWear HTM-1Z1 models.
Instant annotation features built into Solusight allow technicians to be guided step-by-step during service interventions and troubleshoot problems in real time.
Intuitive and completely hands-free
RealWear HMT-1Z1 smart glasses, thanks to their voice commands, are mainly performing in support, service, maintenance, and audit activities, where it is necessary to support the technician in the field with a lot of information in Augmented Reality without compromising the attention to the reality in which he operates.
The HD micro display sits just below your line of sight and acts like a 7″ tablet screen. It's an "industrial dashboard," present when you need it, and non-invasive when you don't.
RealWear HMT-1Z1 for hazardous areas
The RealWear HMT-1Z1 can be worn with safety helmets, headsets, or work glasses. These RealWear smart glasses are fully operational anywhere, including hazardous worksites, with strict requirements for technology. Where cell phones and tablets can't go, it is the only industrial smart glasses with ATEX, IECEx, and NEC500 protection ratings, allowing field technicians to work hands-free with voice control even in hazardous areas. It can be used with safety glasses or corrective eyewear.
ATEX ZONE 1: Intrinsically safe certified device
CSA C1/D1: flammable vapor resistance
IP66-certified: Resistant to heavy water jets, dust, and smoke
MIL-STD-810G: 2m drop resistance, temperature range -20° to 55°.
RealWear Navigator 520 technical specifications
Weight: 430 g
Battery life: 8 – 10 h for typical use
OS:

Android 8.1 (AOSP) + WearHF

™

hands-free interface

Display: 854 x 480 px 
Audio: 4 microphones,

95 dBA of typical industrial noise

Camera: 16 MP, image stabilization,

PDAF with LED Flashlight




Connectivity: Wi-Fi, Bluetooth
Do you want to use RealWear HMT-1Z1 in your company?